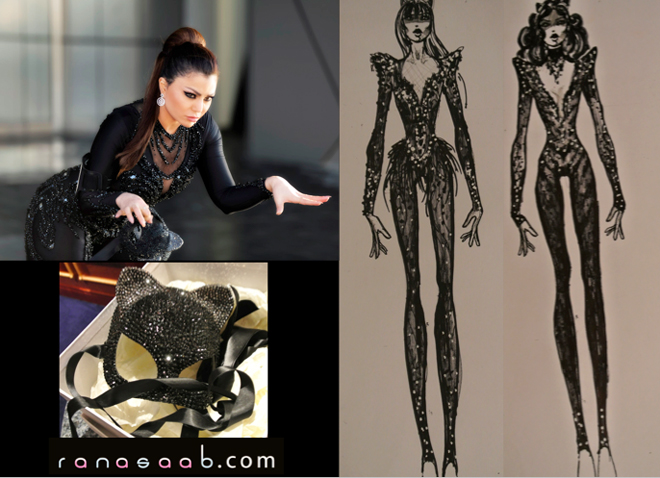 Working with celebrities , I often get the question of "how was she/he in real life? Are they as attractive as on screen? etc..." Well, one thing I can say working with Haifa Wehbe is that she is even more gorgeous in person. Being around her you feel that you're in the presence of a natural Diva! And that makes it all more challenging and exciting - styling someone who is already a fashion Diva in her own right! I will be sharing with you some (ok, a lot) behind the scenes photos and secrets...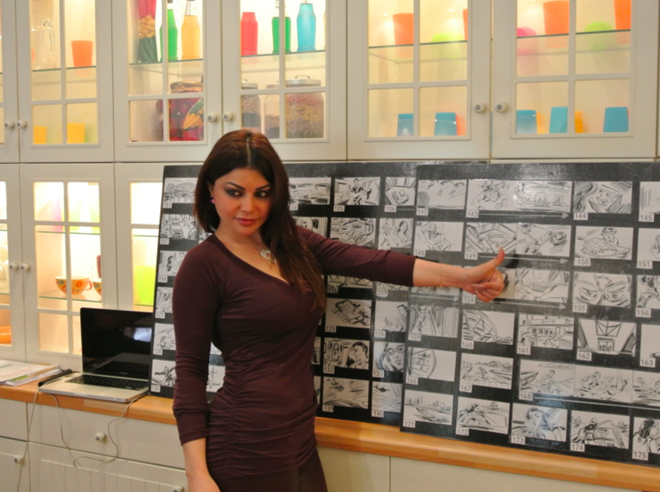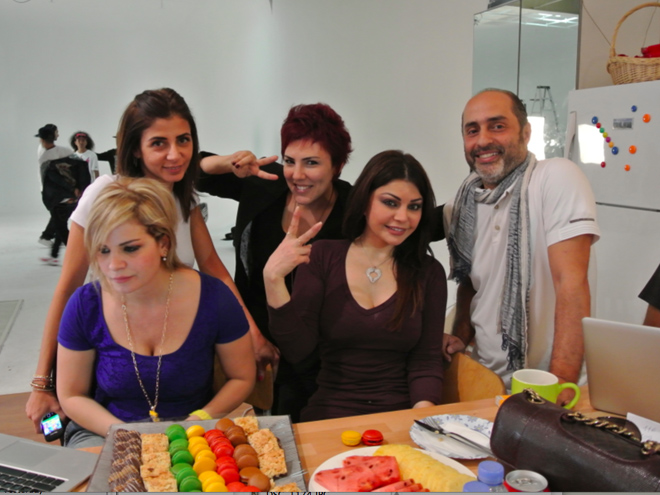 ... I also get questions on what the job involves, and simply put - it's deciding on a total image and look for each scene starting from outfit to accessories, hair and makeup styles. I must say I love the whole process from putting together a style reference board for the storyboard all the way to production. You may think watching the music video that it looks effortless - and that is exactly what we want you to think! Each look has to appear so natural to integrate with the story - but that flawless image takes a lot of prep and hands on work behind the scenes to get to! A team of no less than 20 is involved in the approval and prep process, endless days of shooting that stretch into the early morning hours with endless supply of coffee to keep you on the go... and well, the experience is all worth it in the end!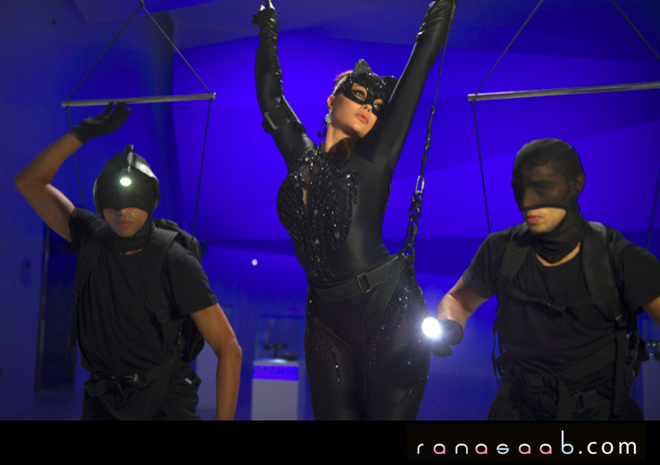 The catsuit is my favorite as it takes center stage and shows off Haifa's gorgeous figure in a very alluring way. I must add here that I worked on it with amazing designer Amato and he did an excellent job and had it produced in less than 4 days!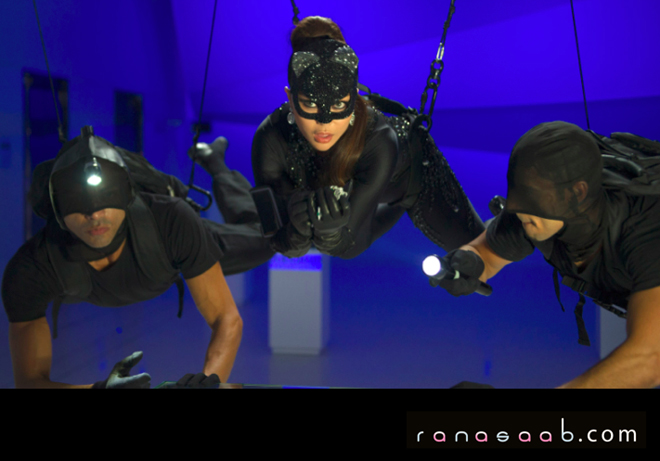 The cast outfits and masks are DIY by me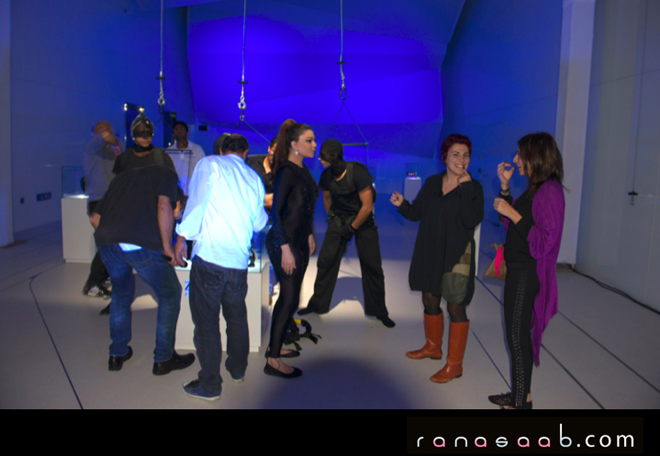 One of the job's challenges is finding solutions on set and fast! While hanging on the harness and doing all those acrobat moves, the elaborate beading on the catsuit was not so comfortable... so we had to take off the beads from the sides without it running and ruining the outfit or even showing! Extra delicate job - thanks to my amazing assistant on the job Maria Chaghoury, we managed doing it in no time!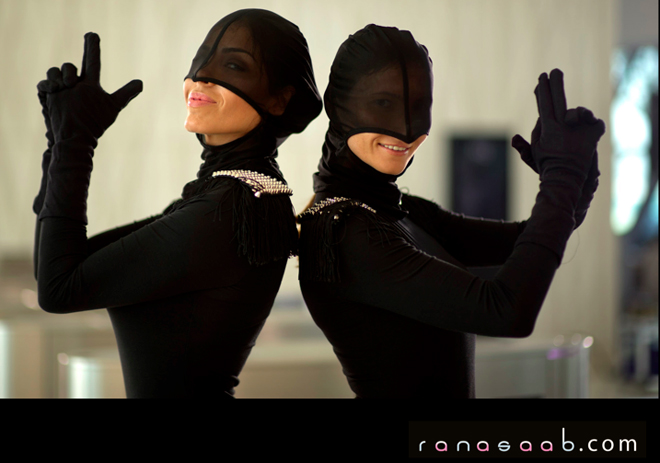 Spike and fringe shoulder pads and masks custom made with a tailor from satwa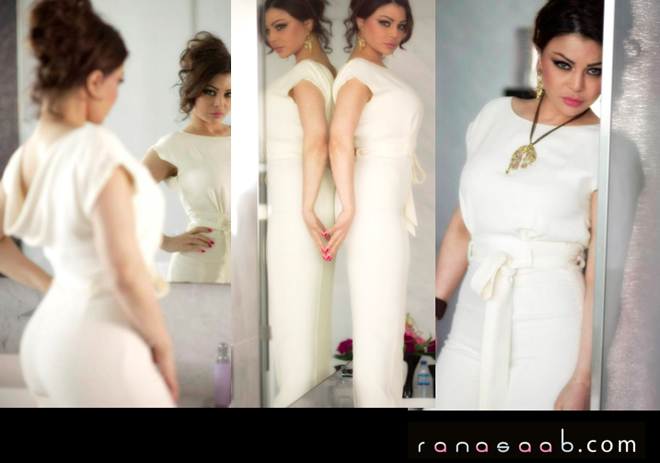 Now here's a totally different look that reveals the other side of Haifa - feminine, romantic and dreamy! I got the Jumpsuit from Etoile Boutique designed by Ingie Paris and am still getting questions from fans on who the designer is!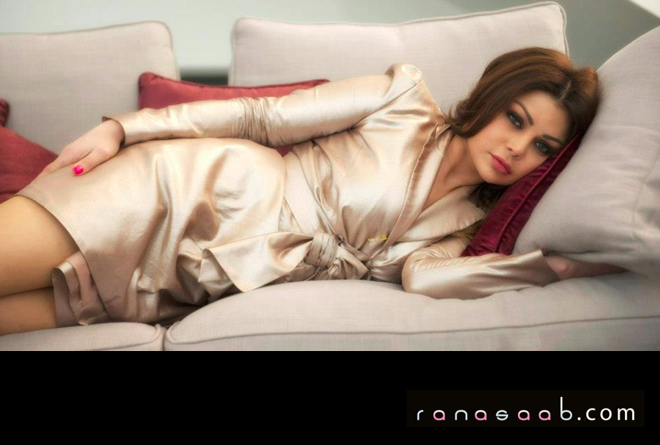 Another outfit designed by Ingie Paris to complete the dreamy scene, the trench dress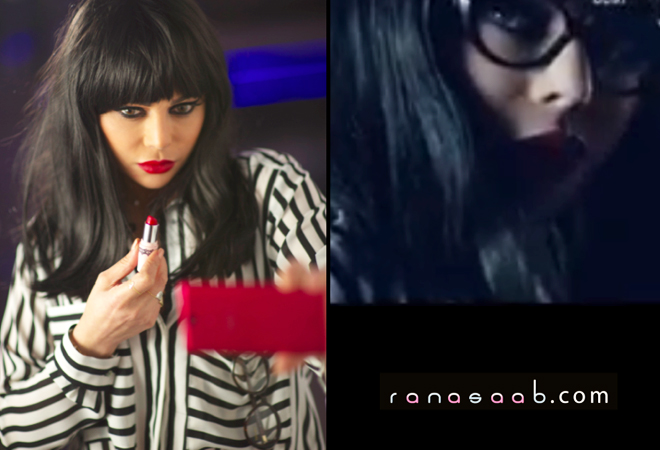 Now that's an undercover look that got people comparing Haifa to Angelina Jolie. I say am thrilled as both are gorgeous women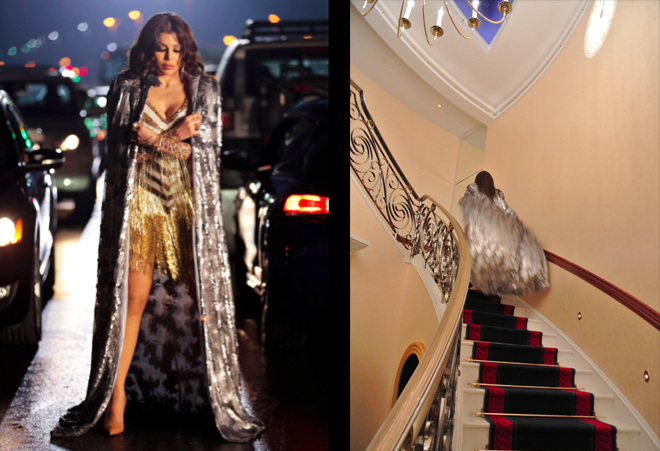 Final scene, Haifa shows off her showbiz side. The dress designed by Charbel Khoury served its purpose of moving with the beat and showing off Haifa's killer stage persona! Over cap from Amato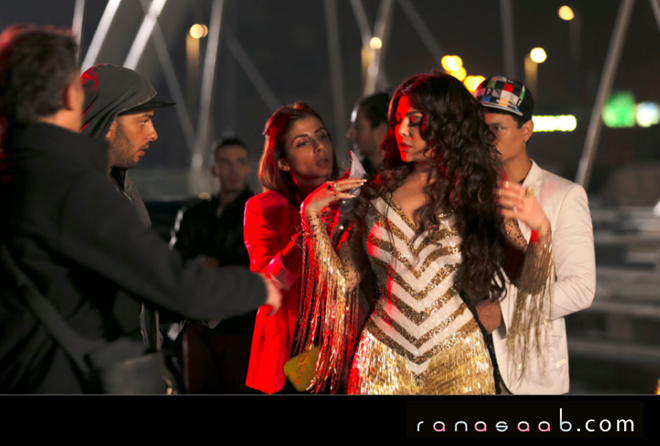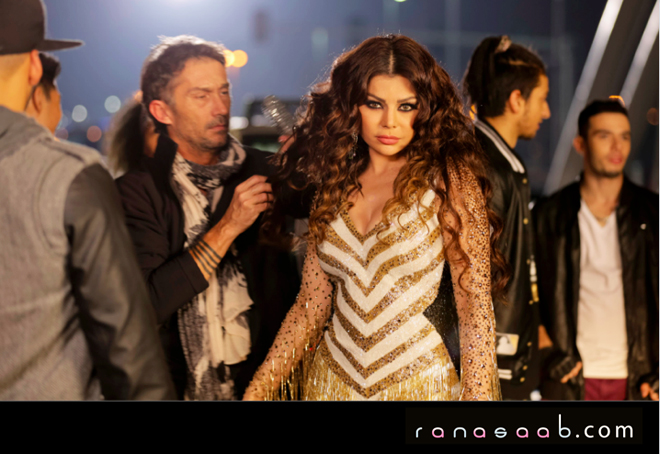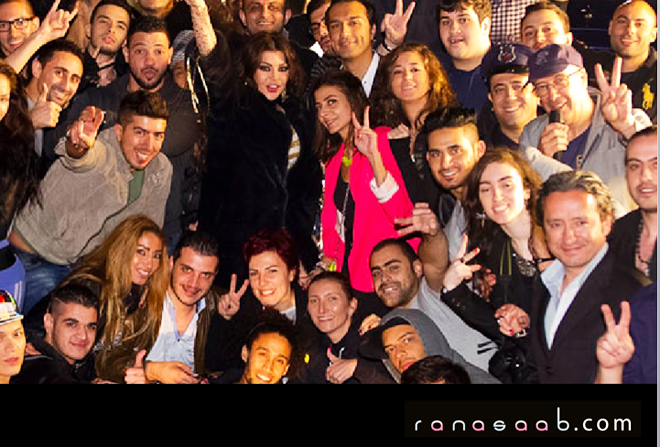 That's how it feels like working with an amazing team and celebrating a job well done! Kudos to Angy Akly, the director brain behind the amazing video, for inspiring everyone to keep going and give their best! Watch the music video here
Makeup by Bassam Fatouh, Hair by Donato Abrami and Jacques La Coupe , nails by Sally Hansen.