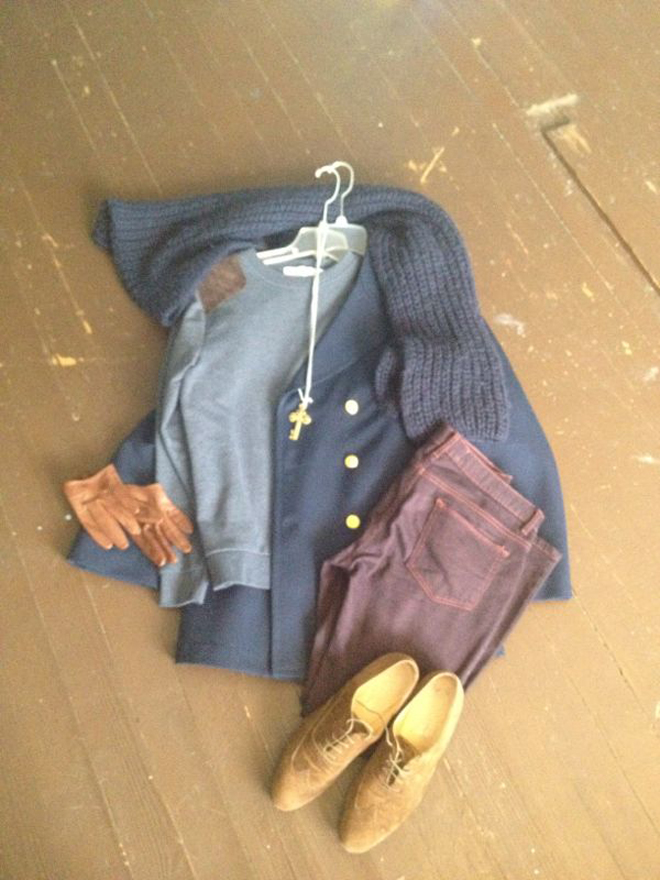 Work some cool layering into your daily casual outfits to stay stylishly warm this fall. Notice the interesting mix of fabrics and color. Add some interesting accessories to pull your look such as colored shoes instead of the traditional brown or black.
Vintage Salvatore ferragamo shoes, purple Topman jeans. Brown driving gloves, gray sweater with brown suede shoulder pads. Over-sized blue knit scarf from Zara
What do you think of the style? Share your comments with us!