I've never been a fan of applying my own nail polish at home as I could never achieve that salon perfect application and I've never been a pro at it. So am pretty impressed with the results I got with sally hansen, first time I try the range. I think a big part is owed to the bigger size of the brush which helps in getting fewer streaks. But the best part was that my nails still looked great after a week (apart from the tip showing due to natural nail growth)- no chipping at all - even after a day spent swimming at the beach!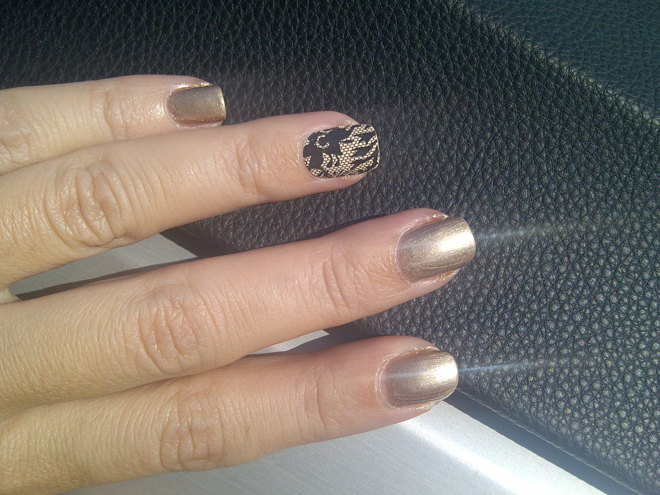 I used Gilty pleasure from the complete salon manicure range and laced up salon effects real nail polish strips on my ring finger and loved it! As easy as peel, apply and shape! "Looking at the picture, I should have cleaned the edges better - so yes am still not a pro at polishing my own nails :)"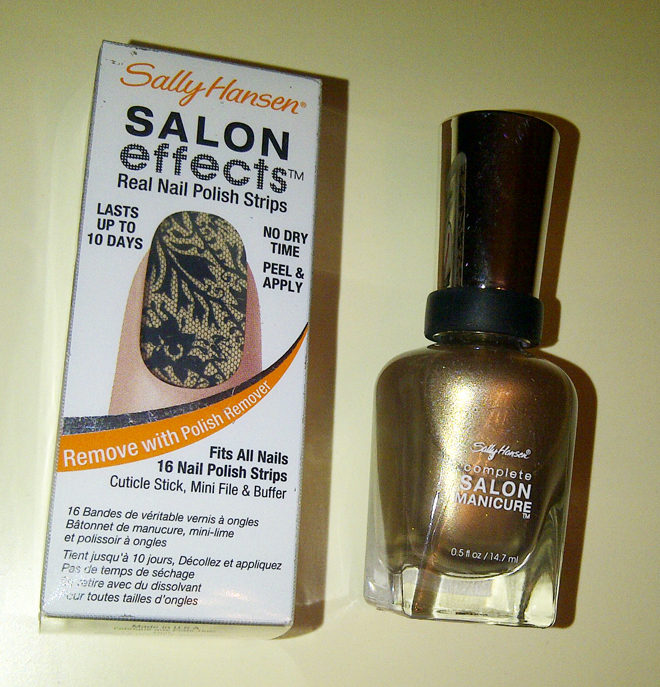 What do you think? Have you tried their range?