Before meeting a new client, I always ask them to create a mood board of pictures that appeal to them. This includes generic places they'd like to visit, objects they'd like to have in their home, scents they love wearing; Looks they'd like to pull; Outfits they'd never be caught dead in and Looks they aspire to achieve only if "they were taller, slimmer, more confident, etc..." Here's some examples of their boards and how you can do the same to inspire you to discover your personal style and work on achieving it. Let the fun begin and determine if your unique style is classical, elegant, dramatic (edgy), feminine, alluring, natural (effortless, sporty) or creative (boho chic). Remember you can experiment with and always refine your style - just get some insight on how to do it and set your muse!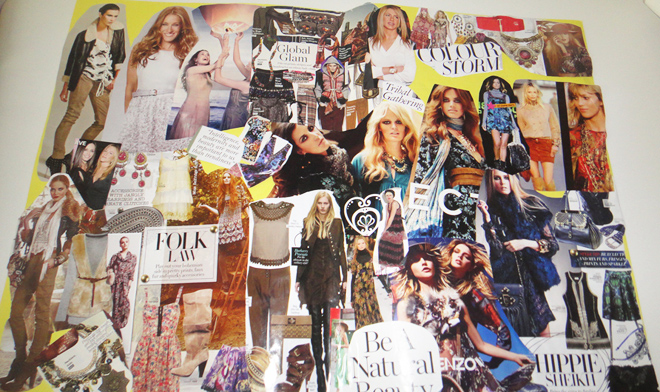 This client did a mix of styles but the most dominant was the creative and boho, where she picked many folklore and hippie inspired pieces, lots of prints, a mix of fabric and material from denim to leather, silk, fur and bling. You can notice the warm colors too, all of which show that she loves a unique expression of personality and is not following the crowd. After explaining what I saw and showing her ways to achieve that look with current trends and mix n match techniques, she looked at her board again and said that she is always caught in dull outfits and never thought she could dress that way although she always collects folklore items when traveling and this is really what represents her!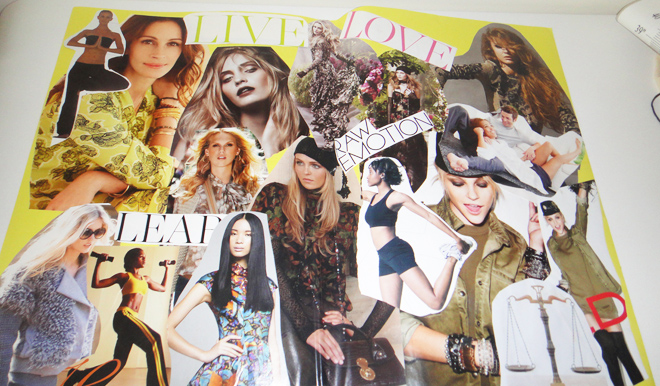 Here you can see a lot of movement in sports and yoga and outfits inspired from nature ( floral pints) - with colors that are mainly earthy tones. The words "leap, live, love, raw emotions" reflect her character and aspirations too. I can see that she is a person who is always in motion, open to life and new adventures and in touch with nature. I determined that she would fall in the "natural" and "feminine" style. Her outfits need to be relaxed and extremely practical and allow free movement while her style has to be feminine as not to turn into a tomboy figure.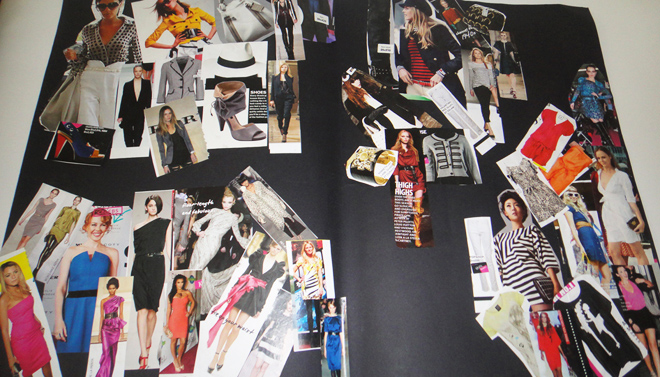 Last, here we have a clear selection of clean, geometric lines. Very crisp and structured cuts. Bold and bright solid colors that make a statement. Stripes in full contrast. Large statement belts, handbags and arm cuffs and unique heels and shoe details. To me, she is obviously a dramatic style personality who wants to claim center stage. She will definitely sacrifice comfort for fashion.  You can achieve that look by investing in minimal style designs in neutral or monochrome  and team them with statement accessories in bold colors and size. To keep the look current, you can add pop colors from the latest trends. One statement piece of clothing is enough as your look has to be elegant and focused.
What style do you think you fall into?