Walking down the red carpet? Do it with a Jimmy Choo.
Long recognised for red carpet glamour, the brand has now extended a foot into the bridal aisle - with a tempting wardrobe of beautiful styles from the traditional elegance of ivory satin courts to the Hollywood glamour of Swarovski crystal embellished pumps, strappy single-soled metallic sandals to more fashion-forward seasonal designs.
This season sees sparkling embellishment add a more directional edge to classic silhouettes with the pointy-toe pump encrusted with cut-crystal opulence, frosted with glittering micro-crystals. Strappy single-sole sandals also get a dusting of shimmer in molten metallic hues.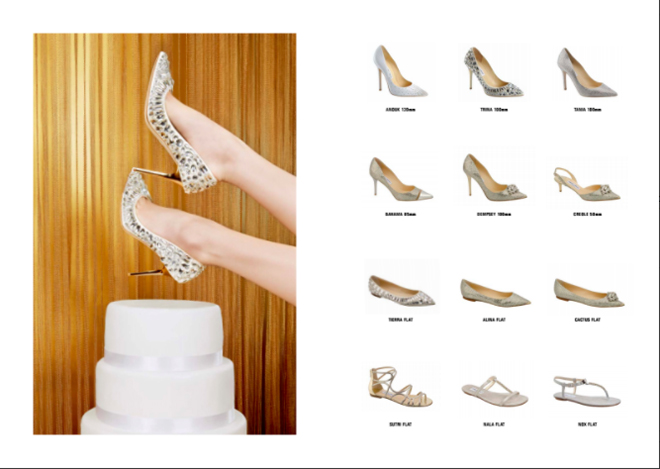 For the bride who likes to stay a little more classic, delicate lace panels  adds a touch of fairy tale romance to the platform sandal silhouette. A scattering of silver crystals gives texture to the intricate weaved detailing.
Jewellery moves to the foot with sparkling clusters of precious rhinestones on satin peep-toes  and round-toe  in varying heel heights.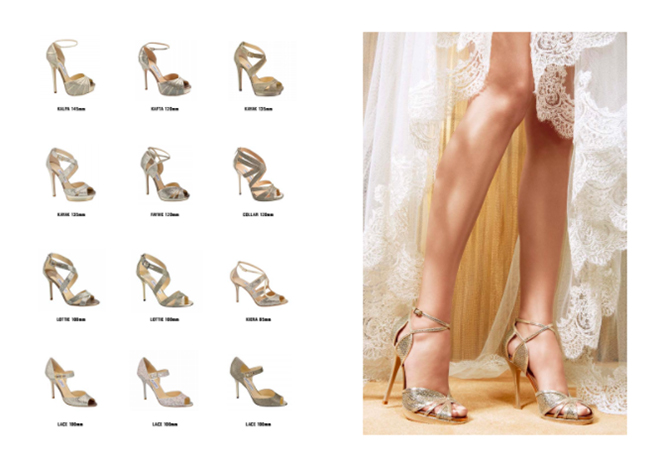 For more dramatic gowns that demand towering heights, platform sandals and peep-toes come served in sumptuous satins, shimmering metallics, embracing hints of Art Deco style in , while single soles  do incandescent shimmer in glitter lame.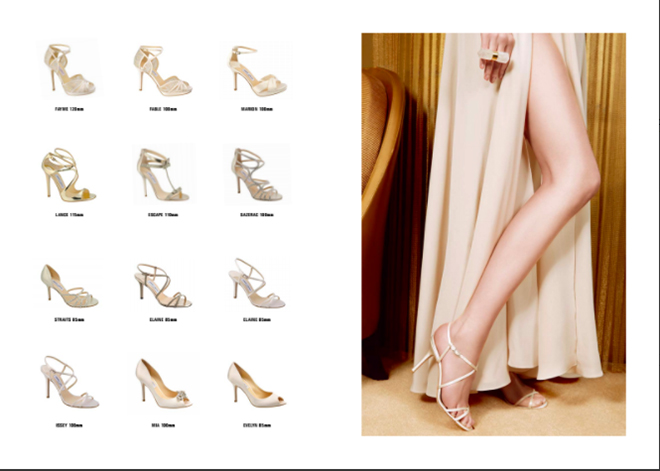 Summer and beach weddings can call for a chic flat and the SUTRI sandal in metallic silver or gold strikes the perfect balance of elegant design with practical comfort - they have you covered!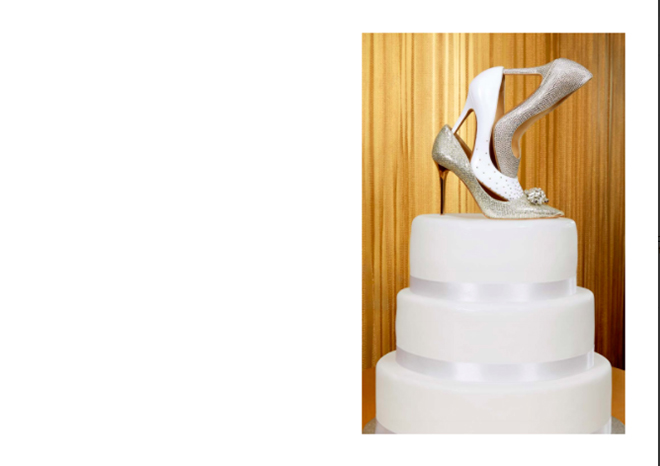 And if that variety in choice for brides isn't enough, check this out: Jimmy Choo offers the same full range of services to brides as it does for celebrities, including Champagne shopping days for bridal parties, shoe re-colouring - both before the ceremony to match the dress, and after the ceremony to ensure the newlywed can wear the special shoes again.
Wedding bells anyone?