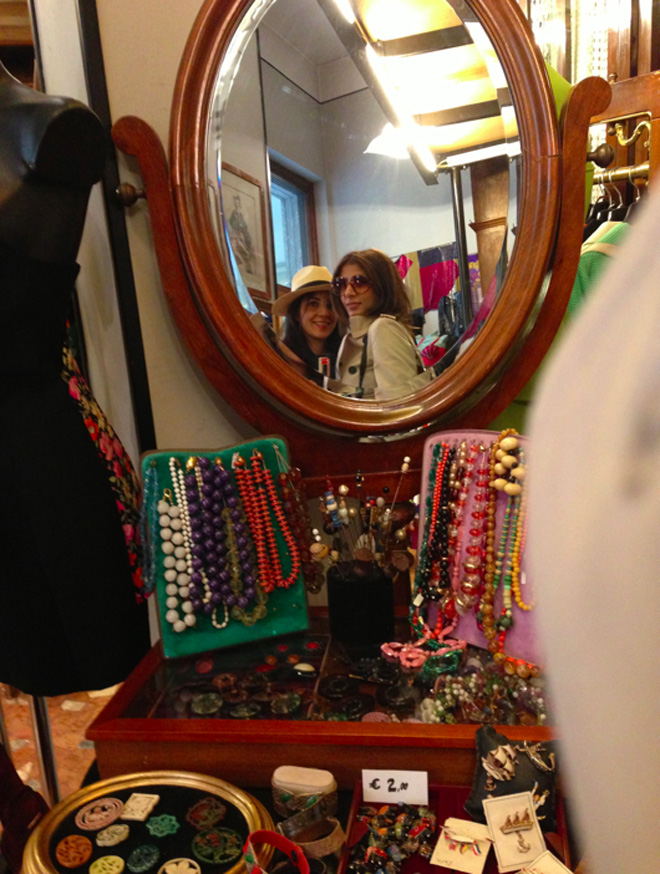 Any trip is never complete without getting delirium-ed in a vintage heaven! I found this gem of a shop in a recent trip to Milan while I was visiting my sister. Knowing that Madonna, Tom Ford and Tory Burch are fans of the place only added to the sparkle of the experience!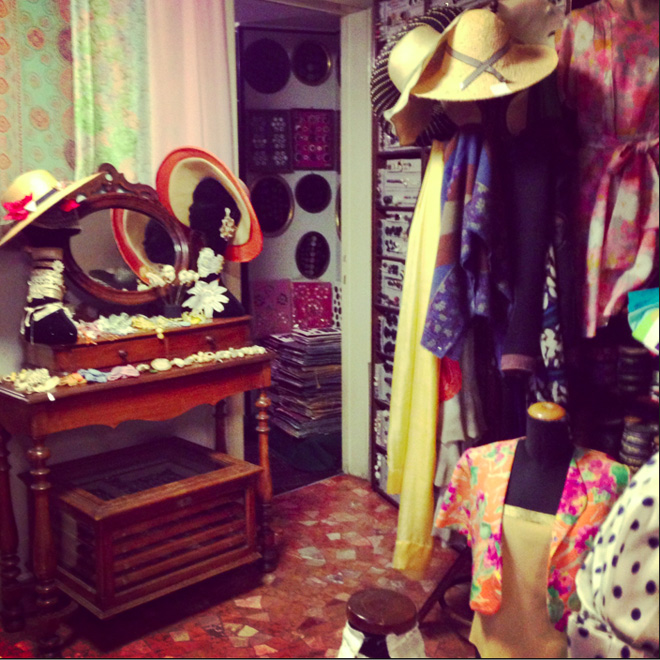 The showroom, located in a suggestive courtyard of the historic sector of Milan in Brera, offers one of the biggest vintage selections in the world. High fashion fabrics from the 19th Century up to the 80′s; dresses from the 20′s and 30′s which include Callot Soeurs, Vionnet, and Chanel; Pucci, Dior, Cardin, and Balenciaga specimens from the 50′s and 60′s; YSL, Mila Schon, and Versace from the 70′s and 80′s; bags by Roberta di Camerino, Gucci, Hermès... shoes, belts, foulards, ties, buttons, buckles, jewelry and much more!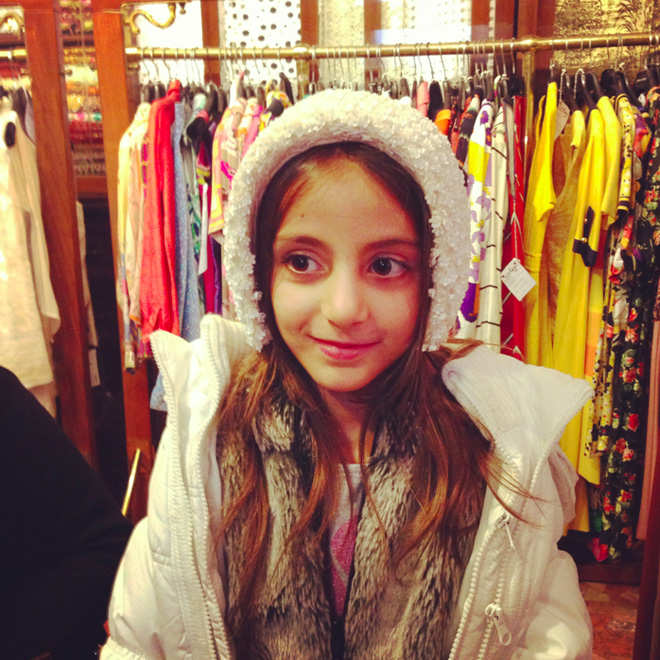 Playing dress up 20s style!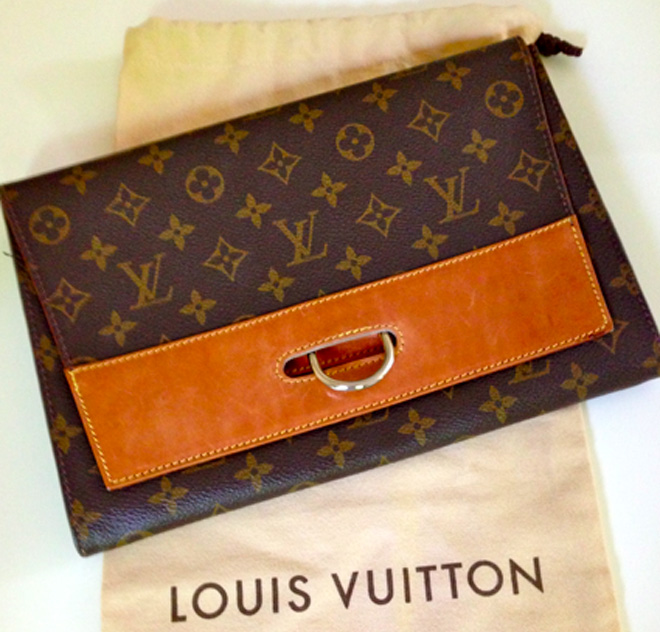 We could spend days roaming the 2 story showroom, there's a thing about vintage that transforms you back in time and makes you want to own the world! The thing I love most about vintage is wearing the item in a modern twist. I left the showroom a proud owner of a Louis Vuitton clutch and over-sized Christian Dior shades! The staff were super friendly and I definitely would recommend you visit next time you're in Milan :)