Love how Rei from Thailand looks like a fresh spring flower on a winter day!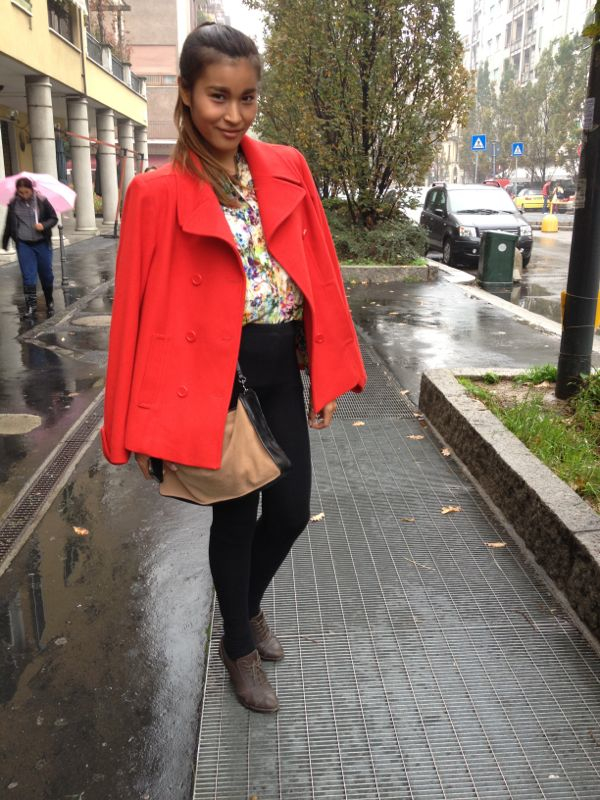 On the street in Navigli, Italy. Shirt:Zara, Leggings: Designer from Thailand, Shoes: Vintage market, Jacket: H&M, Bag: Zara
Taking her floral shirt clubbing, all she had to do was change into burgundy velvet leggings, pull the outfit together with a blue jacket and change her bag for an evening clutch.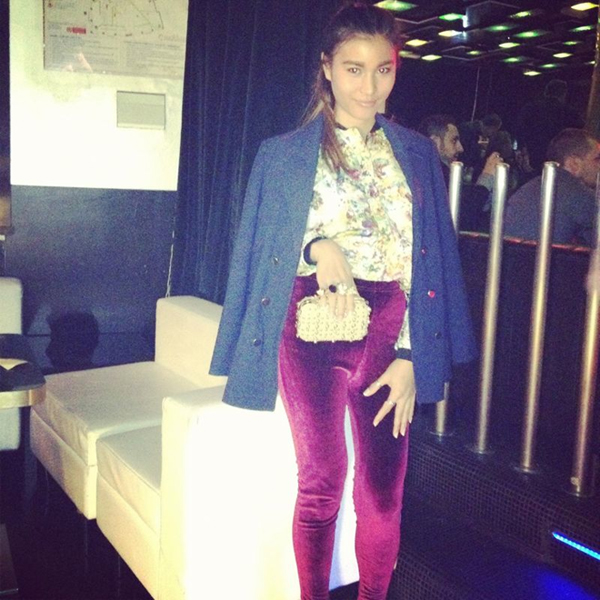 At Sho club, Italy. Shirt:Zara, Leggings: American Apparel, Jacket: H&M, Clutch: Alexander McQueen